×
Photo by Fred Pollard
Dr. Frank Bemis being surprised by Joell Aguirre with the RiverBend Growth Association Business of the Month award for February. Bemis has been in practice in the Greater Alton area for nearly 50 years.
×
Bemis Chiropractic awarded Business of the Month
Area chiropractor has been in business nearly 50 years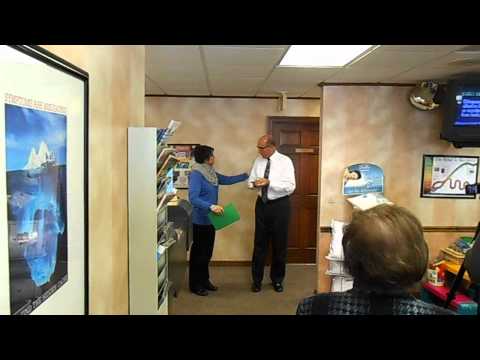 ALTON – Dr. Frank Bemis walked into his reception area Wednesday afternoon to a roomful of guests whose backs were just fine.
The RiverBend Growth Association surprised Bemis with the Business of the Month award for February. Members of the association, media representatives, and coworkers were on hand to recognize the clinic's accomplishment.
"(The RBGA) is a nice part of my professional life," Bemis said upon receiving the award. "I think everyone should be a member."
Bemis, a third-generation chiropractor, has been servicing the Alton area and its pain management for 48 years. Dr. Katie Drake, D.C. and Dr. Jacob Sherer, D.C., also work with Bemis in the practice and were on hand for the presentation.